Instructional Designer and Writer to work with digital learning solutions and technology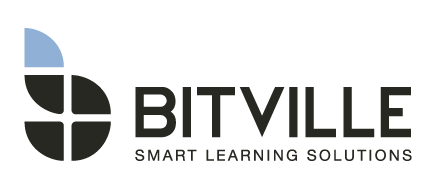 Quick facts
City:

Espoo
Extent:

Full time
Type of work:

Temp job
Job Category:

Writer
Start date:

As soon as possible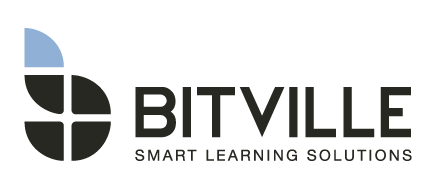 Quick facts
City:

Espoo
Extent:

Full time
Type of work:

Temp job
Job Category:

Writer
Start date:

As soon as possible
Do you have questions about this job?
Isa Ahjokannas or a colleague in the recruitment team will gladly answer you on krs02@academicwork.fi. Please specify advert-ID in your email: 15059986
At Bitville, we know that good teaching involves everything from capturing attention and inspiring curiosity to genuinely engaging the learner. If you have a concise approach to writing and a desire to do creative work in the field of digital learning solutions, we might have the perfect opportunity for you. We are currently looking for an Instructional Designer and Writer to create captivating and powerful learning solutions for Bitville´s top-tier customers.
About the role
In this position your main task is to create digital learning materials for international companies. You get to work closely with your clients with whom you will co-create interactive solutions to meet their learning needs.
You will work closely with a team of 2–3 people, including a visual designer and/or a developer. Teamwork and cross-functional collaboration is at the heart of what we do, which is why we operate in an office-centric way. You'll be part of ensuring that Bitville's solutions are high-quality and finalized on schedule. The content you write will be clear, creative and appropriate for various learning solutions.
You are offered
Interesting job duties
A stimulating working environment
Plenty of growth opportunities
Job duties
Your job duties will be to:
Create digital learning materials on various topics for international companies representing various industries
Work closely with clients and your team to find the best solutions for the clients´ needs
We are looking for
Apply for this position if you have:
Native-level proficiency in English
Passion for learning design
Outstanding writing skills
Superb information handling skills
Relevant educational background
As a person you are: 
Able to work under pressure
Motivated towards customer needs, teamwork and professional growth
Genuinely invested in helping people learn
Curious and interested in a wide variety of fields and topics
Other information
Start: As soon as possible
Work extent:  Full time, 12 months
Location:  Espoo
Contact information: This recruitment process is conducted by Academic Work. It is a request from Bitville Oy that all questions regarding the position are handled by Academic Work.
Client information
Bitville creates immersive digital learning solutions with attractive design. Our wide-ranging expertise helps companies facilitate and achieve their goals with the help of captivating storytelling, powerful visualizations, and AI. Bitville works for companies that are world-leading in their industries and has an interesting portfolio of prominent clients both domestic and international. We work as a compact and multinational team of dedicated professionals, aiming to always deliver solutions that stand out and are effective in meeting our clients' needs.