Sales Manager (SaaS) to Documill Oy, Espoo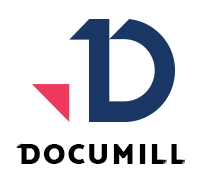 Quick facts
City:

Espoo
Extent:

Full time
Type of work:

Recruitment
Job Category:

Sales Manager
Start date:

As soon as possible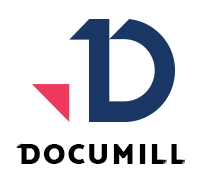 Quick facts
City:

Espoo
Extent:

Full time
Type of work:

Recruitment
Job Category:

Sales Manager
Start date:

As soon as possible
Do you have questions about this job?
Mirjam Kekäläinen or a colleague in the recruitment team will gladly answer you on krs03@academicwork.fi. Please specify advert-ID in your email: 15058096
Are you looking to develop yourself a successful career in enterprise SaaS sales? Documill offers the perfect opportunity for Sales Manager to work for an innovative enterprise software vendor committed to growth and technology excellence. This is an exciting time to join Documill, and start empowering businesses with a complete set of integrated document-centric solutions for Salesforce users.
About the role
In this role your responsibilities include prospecting and closing potential leads brought in by our inbound marketing efforts and partners. It is your duty to turn these qualified leads into customers, and subsequently grow them! You will handle the whole process on your own from prospecting to closing the deal. You work with international clients, and you always have your team to turn to. Documill is a flexible place to work.
You are offered
Flexible working hours
Competitive salary model
International working environment and clients
Job duties
Prospecting: Identify and qualify sales opportunities and maximize business from installed base (cross and up selling).

Defining key target accounts to be worked on together with marketing.

Account development: Listen to the customers' real needs, communicate those to their product management, and ensure your sales offering is the best possible fit for the customers' requirements.

Communication: Convincingly communicate product roadmaps, value propositions, ROI, and other material to our customers.

Closing: Drive all necessary resource engagement (including pre-sales, contract & legal, etc.) to ensure a successful sales cycle.

Relationship building: Use your excellent people skills to develop and maintain good relationships with customers.
We are looking for
At least 3 years of experience in selling enterprise software solutions as a service (SaaS)

An articulate, well-presented individual who is comfortable talking one-to-one and to groups of people at all levels of an organization

An analytical and pragmatic approach to selling: you want to understand and effectively use all elements of a client's industry and business: vision, people, process, culture, organization, financials, and competition

Proven experience in hunting for new business and the ability to negotiate and close business under time and pressure

Excellent presentation and communication skills in English

A success-driven, highly organized, motivated, and proactive team player

You enjoy doing business with demanding enterprise buyers; either remotely using online tools, or travelling and meeting prospects in person – both in Finland and abroad
Other information
Start: As soon as possible

Work extent: Permanent

Location: Espoo

Contact information: This recruitment process is conducted by Academic Work. It is a request from Documill that all questions regarding the position are handled by Academic Work.
Client information
Documill solutions enable document-centric sales processes go online. With the help of pre-defined workflows and built-in tasking, collaborative document creation and customizable document automation capabilities, Documill helps Salesforce-powered enterprises to digitalize their core sales processes. Headquartered in Finland, Europe, Documill is the largest Salesforce-focused ISV in the Nordics.