Business Development Manager, Investis Digital, Helsinki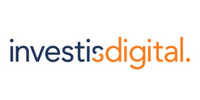 Quick facts
City:

Helsinki
Extent:

Full time
Type of work:

Recruitment
Start date:

As soon as possible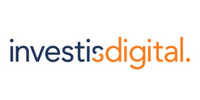 Quick facts
City:

Helsinki
Extent:

Full time
Type of work:

Recruitment
Start date:

As soon as possible
Do you have questions about this job?
Tiina Niskanen or a colleague in the recruitment team will gladly answer you on krn02@academicwork.fi. Please specify advert-ID in your email: 15077570
We are now looking for a Business Development Manager, to join our client company Investis Digital, a global digital communications company. Do you have an interest in digital communications, and a client-focused approach to business? In Investis Digital, a determined and development-oriented person will thrive. You will be working with highly skilled and ambitious professionals in listed companies across a wide range of industries.
About the role
As Business Development Manager, you will work to win new business among primarily prospective but also existing client organizations in Finland. While your target clients are in Finland, Investis Digital itself is a very international working environment. You will be working together with a number of cross-border teams on a daily basis to maintain and develop great client relationships. Typical customer personas include Communications leaders and teams, CFOs, Controllers, Investor Relations professionals, and Digital Marketing teams. One of your key responsibilities is leading consultative sales efforts (selling websites, IR tools and feeds, digital strategy and design assignments, SEO projects, to name a few typical topics that we discuss with clients and prospects). Your efforts will be supported by an external contacting agency.
We offer
A position in a global, innovative company
A chance for professional growth and a team to support you
Versatile responsibilities
An opportunity toward an international career
Job duties
Job responsibilities include but are not limited to:
Leading consultative sales efforts
Leading account development efforts
Developing new contacts
Identifying opportunities for growth
This position requires occasional travel within Finland and abroad.
We are looking for
Suitable academic background
Previous work experience in sales
Fluency, both written and verbal, in English and Finnish
Fluency in Swedish is seen as an advantage.
As a person you also have:
A target-driven and KPI-focused mindset
Attention to detail and the ability to multi-task effectively
Strong team player attitude
Client-focused approach and the ability to build strong relationships with stakeholders on all levels
A security clearance will be performed on the person hired.
Other information
Start: As soon as possible
Work extent: Contract ongoing
Location: Postitalo, Helsinki, a possibility for remote work
Contact information: This recruitment process is conducted by Academic Work. All questions regarding the position are handled by Academic Work.
Our selection process is continuous, and the advert may close before the recruitment process is completed if we have moved forward to the screening or interview phase.
Client information
Investis Digital is a global digital communications company. We combine effective storytelling with innovative digital approaches to help businesses communicate clearly and authentically with their audiences. Founded in 2000, we have more than 1,600 clients and 550 employees globally. We're headquartered in London and have offices across Europe, North America, and Asia-Pacific.
In the Nordic region, Investis Digital has offices in Gothenburg and Helsinki, and we are a team of 25 professionals supporting 250 stock-listed clients primarily in the areas of digital corporate communications and investor relations. In Finland, we have roughly 100 clients, including companies such as Finnair, Konecranes, Aktia, Tokmanni, Harvia, Stora Enso, and Fiskars.
Our Values
The Investis Digital values unite more than 550 global employees across 10 global offices. Our values influence how we work with each other and our clients; they give purpose to the work we do and foster a culture we're proud to be a part of. Learn what each of these values mean to us below.
Embrace clarity: We know what we're doing and why we're doing it.
Bring passion: We love what we do and share this enthusiasm with everyone we work with.
Inspire greatness: We strive for excellence and help others be their best.
Keep innovating: We're curious and always improve what we do.
Measure success: We're rewarded for the work we do.