Cloud Developer, Full-Stack Developer or DevOps Engineer to Cargotec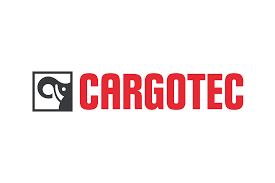 Quick facts
City:

Tampere
Extent:

Full time
Type of work:

Temp job
Start date:

As soon as possible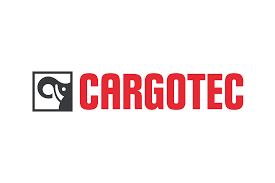 Quick facts
City:

Tampere
Extent:

Full time
Type of work:

Temp job
Start date:

As soon as possible
Do you have questions about this job?
Iina Salminen or a colleague in the recruitment team will gladly answer you on krn03@academicwork.fi. Please specify advert-ID in your email: 15077716
We are currently looking for Developers to different roles to our client company Cargotec. Their Digital Solutions Hub creates data-driven software and services for intelligent cargo handling for all of the three Cargotec businesses: Kalmar, Hiab and MacGregor. If you are passionate about software development and eager to learn new skills, this might be a perfect opportunity for you!
About the role
By using cutting-edge cloud technologies and industry best practices, Cargotec Digital Solutions Hub is responsible for driving digital transformation and accelerating the development of software solutions across Cargotec.
Sustainability is at the core of everything they do and they strive to make global trade smarter and eco-friendly while securing the growth of new digital business for Cargotec and its customers. Cargotec is a leading provider of cargo and load handling solutions globally so your actions will have a great impact on the industry.
You will be working in an agile, cross-functional, and international team utilizing modern software development and testing.
We offer
The possibility to collaborate with a highly skilled group of developers to deliver innovative solutions
A great chance to develop your skills and grow inside the role
Job duties
There are three potential roles for you: Cloud Developer, Full-Stack Developer, or DevOps Engineer:
Cloud Developer works on implementing REST APIs, microservice containers, and serverless data processing components on our IoT cloud platform, using e.g. Typescript, Python or Java, and works with AWS services like ECS, RDS, Lambda, Glue, S3, and IoT Core.
Full-Stack Developer works on application development, implementing Web and mobile applications for our customers using e.g. Javascript/Typescript, HTML, CSS, NodeJS, React and React Native.
DevOps Engineer works on developing automation for the purpose of streamlining, implementing, and testing software components using e.g. Ansible, AWS CloudFormation, and Jenkins.
For more information about Digital Solutions Hub visit: their web pages
We are looking for
Relevant academical backgound majoring in Software Engineering, Computer Science, or equivalent
Proficiency in one or more programming languages including Java, Javascript/Node.js, or Python
Depending on the role, some experience in application development, AWS cloud technologies, or DevOps tools
Fluent English skills
As a person you are
Eagerness to learn new technologies
Strong analytical and problem solving skills
Communication skills, ability to influence, explain, collaborate, and inform
Additional information
Start: As soon as possible
Working hours: Full-time
Employment period: 6 months, with the possibility to continue after this
Location: Tampere
We are continuously screening and contacting candidates so make sure to send your application as soon as possible.
Our selection process is continuous and the advert may close before the recruitment process is completed if we have moved forward to the screening or interview phase. Contact information: This recruitment process is conducted by Academic Work. It is a request from Cargotec that all questions regarding the position is handled by Academic Work
Client information