eCommerce Consultant, SprintIT Oy, Helsinki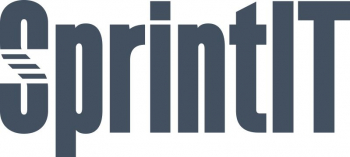 Quick facts
City:

Helsinki
Extent:

Full time
Type of work:

Temp job
Start date:

As soon as possible or by agre
Other:

12kk, possibility to be recruited in the company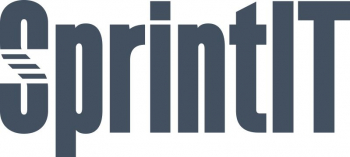 Quick facts
City:

Helsinki
Extent:

Full time
Type of work:

Temp job
Start date:

As soon as possible or by agre
Other:

12kk, possibility to be recruited in the company
Do you have questions about this job?
Emmi Lindfors or a colleague in the recruitment team will gladly answer you on krn02@academicwork.fi. Please specify advert-ID in your email: 15086980
We are now looking for an eCommerce Consultant for our client SprintIT Oy. To succeed in the role, you should already have experience creating E-commerce web shops / web stores from the scratch and have a business-oriented mindset. SprintIT is the only Odoo Gold partner in Finland and they have been ranked among the top-three Odoo partners in Europe twice in a row. If your interest arised, apply now! We'll fill the role as soon as we find the right person.
About the role
We offer
The friendliest Sprinter community of like-minded and international IT people
Open knowledge-sharing environment – exclusive access to a rich pool of colleagues willing to share their endless insights into the broadest variety of modern technologies
Casual events, Tuesday & Thursday coffees, team lunches, annual company events etc.
Job duties
You will be part of a team of 4-7 people, where you will identify the client's business needs and develop strategies for improving their business. You don't have to be an eCommerce professional yet, the most important thing is that you have the right attitude and desire to develop yourself and help your customers. You will be welcomed by a professional, supportive and international team, who are ready to share their expertise and support you throughout your employment.
We are looking for
A suitable educational background
Experience creating E-commerce web shops / web stores from the scratch
Fluency, both written and verbal, in English and Finnish
As an employee you are
Customer- and business-oriented
Willing and motivated to learn new skills
Team-player and communicative
brave and have the courage to ask for help when needed
Other information
Start: As soon as possible or by agreement
Work extent: 12kk, possibility to be recruited in the company
Location: Atomitie 5 B, 00370 Helsinki
Contact information: This recruitment process is conducted by Academic Work. All questions regarding the position is handled by Academic Work.
Our selection process is continuous and the advert may close before the recruitment process is completed if we have moved forward to the screening or interview phase
Client information
SprintIT is a rapidly growing consulting, service, and software company in the modern ERP market. Our solutions and services are based on the Odoo business apps and our own custom-made apps. One of SprintIT's greatest strengths is that it is made up of people from different language areas and working cultures. With our 50 specialized consultants and developers spread across Finland and India, we are available for about 200 customers in Finland and Nordic countries every day.
We think the old closed systems are yesterday and the future lies in open-source solutions. We offer an interesting opportunity to be involved in building the business systems of the future, based on open Odoo technology. Do you want to become one of the Sprinters? With us, ERP is made easy.