Global IA Analyst, Accountor, Espoo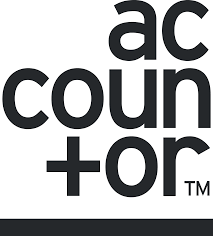 Quick facts
City:

Espoo, Keilaniemi
Extent:

Full time
Type of work:

Recruitment
Start date:

As soon as possible
Other:

Permanent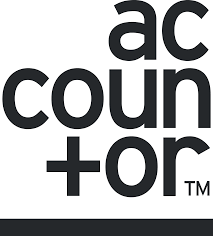 Quick facts
City:

Espoo, Keilaniemi
Extent:

Full time
Type of work:

Recruitment
Start date:

As soon as possible
Other:

Permanent
Do you have questions about this job?
Antton Mönkäre or a colleague in the recruitment team will gladly answer you on krn01@academicwork.fi. Please specify advert-ID in your email: 15085092
Are you passionate about automation, data, and continuous improvement? Are you ready to join a truly international group of development-minded professionals working together in good spirits? We are looking for a Global IA Analyst for our client Accountor. Accountor Outsourcing Cluster is accelerating its digitalization journey to build next-generation financial and HR services and in this role, you will play a big part in analyzing Intelligent Automation development. If you have an understanding in process automation, RPA or intelligent automation and you are ready to take next step in your career, read more and apply as soon as possible!
About the role
Accountor's Outsourcing Cluster provides financial and HR services in Finland, Sweden, Norway, Denmark, Netherlands, and Ukraine. They help their customers to take advantage of the possibilities of modern technology and digitalization in their everyday work. Accountor´s vision is to be the leading partner for companies of all sizes across our geographies in the fields of financial management, human resources management and development.
Accountor is now looking for an Intelligent Automation (IA) Lead Analyst with a growth mindset and a data-driven approach to their Intelligent Automation Center of Excellence (IA CoE) team in Outsourcing cluster. You will work closely with IA Tech Lead and Head of IA CoE and co-operate daily both with our external and internal developers as well as stakeholders such as Business Analysts and IA owners in our local IA Hubs in different Accountor countries. As Global IA Analyst your main area of responsibility will be to analyze and follow-up relevant Intelligent Automation development and operations KPIs to identify opportunities for further improving efficiency and our way of working – and ultimately making sure that we execute relevant actions to achieve the necessary change.
Accountor offers you
Interesting, challenging and diverse job duties with top professionals. The team has low-hierarchy and you´ll play big part in planning and process development.
A dynamic and internationally oriented work environment
Your home office could be our Accountor Tower headquarters in Keilaniemi Espoo, but it can also be any of our Accountor offices. We also have great opportunities to work remotely in our hybrid working model.
Job duties
An important part of your role will also be to identify potential for further automation development opportunities through analysis of e.g. RPA business exceptions or other relevant data and advising our country IA Hubs regarding your findings. You may also be participating in optimizing robot utilization, scheduling of our RPA processes and designing of global automation processes or contribute towards improving our reports on Power BI. You will be facilitating the development sprint planning process, daily stand-ups with the scrum team and retrospective sessions at the end of each sprint. As the scrum master of the development team, it will be your responsibility to ensure that the team is able to focus on their tasks and remove any roadblocks that might interfere with their progress.
Analyze and follow-up relevant IA development
Identify opportunities for further improving efficiency and further automation development opportunities
Facilitating the development sprint planning process, daily stand-ups with the scrum team
Communication with multiple stakeholders
We are looking for
Relevant academic degree in business or technology
Experience from working as analyst or similar role
Experience from working with process improvement, RPA or other similar automation technologies
Fluency in English. Mastering some Nordic language(s) is an advantage, but English is the main working language.
Previous experience in Agile and LEAN or similar methods are seen as an advantage, as well as knowledge of PowerBI or working as Scrum Master.
As a person you are:
Proactive team player
Excellent communicator
Analytical and able to understand the big picture
Open-minded and able to adapt to changes
Other information
Start: As soon as possible
Work extent: Permanent contract
Location: Espoo, Keilaniemi
Contact information: This recruitment process is conducted by Academic Work. It is a request from Accountor that all questions regarding the position are handled by Academic Work.
Our selection process is continuous and the advert may close before the recruitment process is completed if we have moved forward to the screening or interview phase.
Client information
Accountor specialises in software solutions and outsourcing services for financial and HR services. The group employs about 2.300 experts in six countries. Our mission is to help our customers use the possibilities of modern technology and digitalization in their everyday work. The group's headquarters is in Espoo, Finland. In addition to Finland, we operate in Sweden, Norway, Denmark, Netherlands and Ukraine. The turnover of the Accountor Group was 238 M€ in 2021.