Jr. Software Design Engineer, oneNav Finland Oy, Tampere or Remote work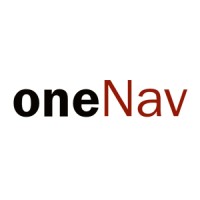 Quick facts
City:

Eri paikkakunnat, Tampere or Remote work
Extent:

Full time
Type of work:

Recruitment
Start date:

Flexible
Other:

Full time - 37,5h / week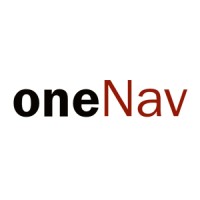 Quick facts
City:

Eri paikkakunnat, Tampere or Remote work
Extent:

Full time
Type of work:

Recruitment
Start date:

Flexible
Other:

Full time - 37,5h / week
Do you have questions about this job?
Jesperi Räsänen or a colleague in the recruitment team will gladly answer you on tre01@academicwork.fi. Please specify advert-ID in your email: 15080954
A subsidiary of the widely known oneNav, oneNav Finland Oy is in the start-up phase of business. Tasks are various and shared according to skillset and interests, growth is visible and internationality is very present. We are now looking for a Jr. Software Design Engineer for our client company oneNav Finland. Knowledge in C++ is required, but whether you are an experienced software developer or at the start of your career, your attitude and eagerness to learn will be the deciding factor. Apply now, as we will be interviewing suitable applicants already during the search.
About the role
Collaborating with a small team of under ten people in Tampere and with oneNav's Silicon Valley Headquarters, you will take part to developing oneNav Finland's C++ software . Work closely with world-class experienced GNSS technical to implement novel applied R&D projects
We offer:
Working environment with highly skillful and international employees
Focus on developing your skills and knowledge through induction to oneNav
Flexibility with working hours, on projects collaboration is required during mutually agreed times
Possibility to work remotely with occasional visits to Tampere
Job duties
Integrate the current Java engine into a C++ and embedded C++ based platform
Your main task will be to contribute to the delivery of timely, commercial, portable, real-time embedded C/C++ PE software in support of the one Nav GNSS Receiver IP core product.
We are looking for
Hands-on experience in C++, strong coding skills are crucial
Experience on software development through education and / or previous employment
Fluency in spoken and written English language
Knowledge in Java, Python are considered as an advantage
As an employee, you are:
Eager to learn and possibly interested in advancing in your career
Willing to work in a start-up environment where flexibility is sometimes needed
Other information
Start date: Flexible
Job type: Permanent, full time with flexible hours
Location: Office in Tampere, remote work with occasional visits to Tampere
We are continuously screening and contacting candidates so make sure to send your application as soon as possible. Please notice that the advert can be removed before eventual last dates on our external advertising pages.
Contact information: This recruitment process is conducted by Academic Work. It is a request from oneNav Finland Oy that all questions regarding the position is handled by Academic Work at tre01@academicwork.fi.
Client information
oneNav is the only single frequency L5 GNSS receiver on the market. pureL5TM leverages all the advantages of L5 without the antenna subsystem complexity, and doubling of RF front end area, cost and power needed by dual frequency L1/L5 hybrids.
Read more about oneNav Finland Oy.