Junior Service Engineer, Clyde Industries Europe Oy, Vantaa/Espoo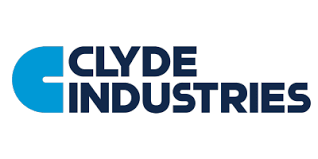 Quick facts
City:

Vantaa, Tuupakka and Espoo Karapelto
Extent:

Full time
Type of work:

Recruitment
Start date:

As soon as possible
Other:

Permanent and full time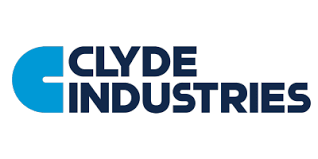 Quick facts
City:

Vantaa, Tuupakka and Espoo Karapelto
Extent:

Full time
Type of work:

Recruitment
Start date:

As soon as possible
Other:

Permanent and full time
Do you have questions about this job?
Antton Mönkäre or a colleague in the recruitment team will gladly answer you on krn08@academicwork.fi. Please specify advert-ID in your email: 15087164
Are you development-oriented person and looking for a chance to jump-start your career as an engineer? We are looking for Junior Service Engineer for our client Clyde Industries to join their team in Vantaa. This is a unique opportunity, where you have a clear development path with a tailor-made career plan. The ideal person for this position has recently graduated or in the final stages of their studies and is eager to expand their knowledge and develop as a professional. If this sounds like an opportunity you would like to pursue, read more about the position below and send us your application!
About the role
Clyde Industries Inc. is the leading global enterprise providing products, innovative technology, and consultative services to their customers. Clyde Industries offers products, spare parts, and after-sales services worldwide to the pulp and paper and industrial power generation markets in North America, South America, Europe, the Americas, and Indonesia. Their solutions are key to efficient and environmentally sound plant operations. Clyde Industries is dedicated to saving customers millions of dollars while providing a cleaner environment. Clyde Industries has developed significant innovations in soda ash and power boiler cleaning technology.
You'll start with a variety of maintenance and service tasks that will give you a comprehensive understanding of the company's operations. Your role will evolve as your skills grow and you will have the opportunity to move to new roles at regular intervals. Your growth will be supported by a designated mentor. Becoming a full professional in the field takes time and Clyde Industries is fully invested to make you one.
Trainee -> Junior Service Engineer -> Service Engineer
For example, your development path could look like the above. At each time step, an audit of the development of the level of competence and the conditions for moving to the next level. After above path you can further develop into a role where you sell, plan or manage delivery and service projects. Your interests related to your tasks are taken into account at all stages of your career.
Key points of what Clyde Industries has to offer you:
Long-term employment in a stable and growing international and multicultural company.
A personalized career path with the conditions to develop your skills and knowledge.
Varied, interesting, and challenging job duties.
You will be a valued member of the team right from the start.
Job duties
During the first months of your career your job duties are going to be for example:
Visits at clients with senior colleague to inspect/audit equipment
Reporting
Installation and maintenance of equipment
Communicating with varied stakeholders
We are looking for
Suitable educational background, e.g. mechanical or energy engineering
Basic knowledge of machine repairs and good theoretical understanding of the machine maintenance
Fluency in the English language
Willingness to travel, your job will include visits to clients' paper and pulp mills
Driver's license
Work experience in mechanical maintenance or pulp and paper mill environment is seen as an advantage as well as basic knowledge of AutoCAD.
Knowledge of other European languages, especially Finnish and Swedish is considered an advantage.
As a person you are:
Development-oriented
A responsible and organised way of work
Skilled communicator and good with people
Interested to work within a multicultural environment
Let's get to know each other and figure out together if this position is suitable for you. Please attach a cover letter to your application.
Start: As soon as possible
Extent: permanent and full time
Location: Vantaa and Espoo, partly remote work opportunity
Contact information: This recruitment process is conducted by Academic Work. It is a request from our client Clyde Industries that all questions regarding the position are handled by Academic Work
Our selection process is continuous and the advert may close before the recruitment process is completed if we have moved forward to the screening or interview phase.
Client information
Clyde Industries founded in 1924, is a global boiler cleaning operations expert. Clyde Industries is the preeminent provider of highly engineered boiler efficiency/cleaning systems, spare parts and services for the global pulp & paper industry and a leader in providing equipment and aftermarket part solutions for industrial applications with a top flight team operating in North America, South America, Scandinavia and Indonesia. Clyde Industries has developed significant innovations in our core sootblower offering, encompassing mission critical technologies designed to remove residue and deposits that build up in recovery and power boilers (with such residue creating safety hazards, process efficiency reductions or complete boiler shutdown if not properly eliminated).