Project Engineer, Marioff, Vantaa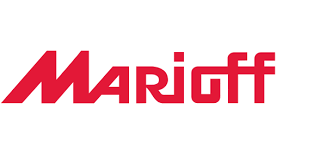 Quick facts
City:

Vantaa
Extent:

Full time
Type of work:

Recruitment
Start date:

As soon as possible
Other:

Permanent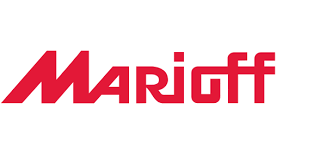 Quick facts
City:

Vantaa
Extent:

Full time
Type of work:

Recruitment
Start date:

As soon as possible
Other:

Permanent
Do you have questions about this job?
Antton Mönkäre or a colleague in the recruitment team will gladly answer you on krn01@academicwork.fi. Please specify advert-ID in your email: 15081469
Are you ready to jump-start your career as an Project Engineer? If you said yes, this is your chance to challenge yourself in a international business environment! We are looking for a Project Engineer with a team player attitude to strengthen the Marine Technology team in Marioff's head office in Vantaa. Here is an opportunity to join Marioff's mission to protect people, property and maintain business continuity! Apply as soon as possible, as we will process immediately after finding the most suitable candidates.
About the role
As a Project Engineer, you will work with the HI-FOG water mist fire protection systems in marine, new building and upgrade projects. We look for candidates who are systematic, active and independent approach to work. You will need excellent communication skills as well as a desire to work in an international business environment since you'll get to work with clients and different stakeholders. This is an excellent opportunity for example to a newly graduated or soon to be graduating engineer. Marioff offers you a multinational work environment where you have amazing opportunity to grow and develop as a professional. Marioff is a pioneer in the industry of high-pressure water mist systems and with them you'll get to work with trusted experts in the water mist fire protection solutions and services.
You are offered:
An opportunity to work in a company with high technology products
A dynamic and internationally oriented work environment
Flex benefit (sport, culture) and lunch benefit
Job duties
Sprinkler system layout design, pressure loss and material calculations
Preparing project documentation as well as system user manuals
Support project managers in different project related tasks
We are looking for
Relevant educational background (e.g. mechanical or design engineering)
Proficiency in MS Office tools, AutoCAD or other relevant design tools
Ability to work systematically with multiple tasks under tight schedules
Enthusiastic attitude to utilize technology edge HI-FOG products / systems
Fluent English, both spoken and written
Experience from marine technology, hydraulics, HVAC will be considered as an advantage for this position as well as other language skills.
Let's get to know each other and figure out together if this poisition is suitable for you. Please attach a cover letter to your application.
As a person you are
Team player with good interpersonal skills
Systematic and willing to learn more
Ability to work under fast-paced environment with deadlines
Other information:
Start: As soon as possible
Duration: Permanent
Location: Vantaa
This recruitment process is conducted by Academic Work. It is a request from Marioff that all questions regarding the position are handled by Academic Work. Our selection process is continuous and the advert may close before the recruitment process is completed if we have moved forward to the screening or interview phase.
Client information
Marioff Corporation Oy was founded in 1985 and is a leading developer of water mist fire protection technology supplying system solutions worldwide under the brand HI-FOG®. Marioff has several subsidiaries around the world and employs about 400 persons.