Project Manager, dSign Vertti Kivi & Co, Helsinki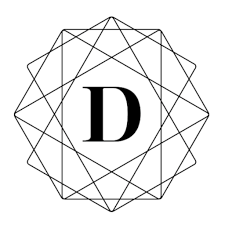 Quick facts
City:

Helsinki
Extent:

Full time
Type of work:

Recruitment
Start date:

January 2023
Other:

Full-time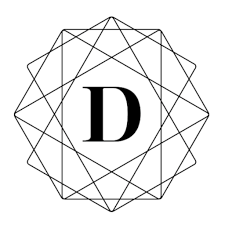 Quick facts
City:

Helsinki
Extent:

Full time
Type of work:

Recruitment
Start date:

January 2023
Other:

Full-time
Do you have questions about this job?
Jenny Railo or a colleague in the recruitment team will gladly answer you on krn01@academicwork.fi. Please specify advert-ID in your email: 15085041
Do you want to be a part of a design office that is on the verge of an international breakthrough? We are looking for a Project Manager for our client dSign Vertti Kivi & Co to be a part of history. dSign Vertti Kivi & Co is the most award-winning design office in Finland with over 2000 successful projects including office spaces, hotels, restaurants, shopping malls as well as cruise ships and airplanes. With the expertise you have already gained from your previous positions, the office will go even further and continue its glorious journey. Read more below and join the journey!
About the role
Interior architecture agency dSign Vertti Kivi & Co is an award-winning international interior design agency based in Helsinki, Finland. Since 1993, they have completed more than 2000 projects and served hundreds of clients around the globe. Projects have varied from Michelin star restaurants and boutique hotels, office and retail spaces to cruise ships and even airplane interiors.
As a Project Manager, you will be responsible for maintaining the high quality of dSign Vertti Kivi & Co. Once sales have done its job and the project is on your desk, you will be responsible for the project's progress and outcome. You are the person who keeps the threads in your hands and ensures the quality of the work result. The projects of this design agency are strongly international and modern, and this is where your previous experience in design and interior architecture kicks in and supports you. You are interested in creative solutions and have a vision for delivering experiences in the form of spaces. The role includes international travel where you familiarize yourself with your clients and construction sites.
Here you can find some incredible work samples from the company and get an idea of what your future projects will look like.
dSign Vertti Kivi & Co offers you an international and innovative work environment with various projects differing from office spaces to hospitality and restaurants. You enjoy freedom in your work with flexible working hours and location – for example, they have a penthouse in Marbella for their employees and clients to use. dSign Vertti Kivi & Co provides development opportunities for your career and you will work with team of professionals.
Job duties
Project management tasks such as planning, scheduling, team management, customer relations and communication.
We are looking for
4-5 years of relevant experience from design, interior architecture and/or architecture
Proven project management skills
Experience in using ArchiCad
Experience from an international work environment
Fluency in English
Willingness to travel internationally
As a person you are
Creative
Structured
Felxible
Other information
Start: January 2023
Extent: Full-time and permanent
Location: Helsinki
This recruitment process is handled by Academic Work and it is our client's wish that all questions regarding the position are directed to Academic Work.
Our selection process is continuous and the advert may close before the recruitment process is completed if we have moved forward to the screening or interview phase.
Client information
dSign is an interior design company that manages the whole design process from ideas to cost-effective project implementation. Their design projects vary from full concept planning projects to lighter facelift-type renovations. Their special expertise covers cruise ship, hotel and retail space design. The two thousand projects that they have completed also include offices, restaurants, private homes, shopping malls and airplanes. They are known for strong ambience design. In the most challenging projects, they utilize our SpaceAlive concept, which allows them to adjust the character and ambience of the space to different situations.