Prototype Engineer, Aito Interactive Oy, Espoo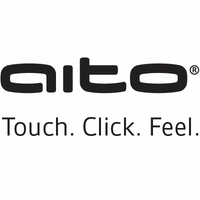 Quick facts
City:

Espoo
Extent:

Full time
Type of work:

Temp job
Start date:

As soon as possible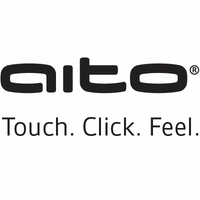 Quick facts
City:

Espoo
Extent:

Full time
Type of work:

Temp job
Start date:

As soon as possible
Do you have questions about this job?
Camilla Elo or a colleague in the recruitment team will gladly answer you on krn03@academicwork.fi. Please specify advert-ID in your email: 15090089
Our customer, Aito Interactive Oy is looking for a Prototype Engineer with a background in high-volume (consumer) electronics industry to help us in shaping the way people will interact with computing devices. If you would like to take the next step in your career in a fast-growing company, please read further and apply for the position soon!
About the role
Your role is to support our customer projects and test system projects in prototype engineering. We are looking for a result oriented person with the ability to organize and prioritize their own work according to set targets.
You are offered
Possibility to work in a fast-growing company
Work in a truly inclusive international company
Interesting high-technology products to work with
Full-time (40h/week), permanent contract
As a consultant at Academic Work you are offered a great opportunity to grow as a professional, extend your network and establish valuable contacts for the future. Read more about our offer.
Job duties
Design, build and repair prototypes, evaluation kits and parts used in haptic technology products and test systems
Support in maintenance of the in-house test systems
Participating failure analysis
Participating prototype & test system validation and verification
Maintenance of prototype and evaluation kit database
Documentation (instructions and reports etc. for internal use)
Maintenance of the test laboratory and workshop
We are looking for
Earlier working experience in prototype engineering highly appreciated
Mechanical and/or electronics (or similar) engineering experience and/or education
SW skills highly recommended but not mandatory
Experience of using tracking tools such as JIRA and Confluence is advantage
Experience of using 3D design tools and laser cutter is advantage.
Good verbal and written communication skills
As a person you are:
Results oriented with the ability to organize and prioritize your own work
Cooperative with good interpersonal skills
Hands-on and pragmatic
Other information:
Start: As soon as possible
Extent: Permanent contract
Location: Espoo
Contact information: This recruitment process is conducted by Academic Work. It is a request from our client that all questions regarding the position are handled by Academic Work.
Our selection process is continuous, and the advert may close before the recruitment process is completed if we have moved forward to the screening or interview phase.
Client information
Aito is a frontrunner in the tactile user interfaces. Our plug-n-play solutions that are integrated into devices such as smartphones, laptops and car infotainment systems. The unique and patented sensing and haptic technology is developed by a world-class team of engineers in Espoo, Finland and sold to global customers by the sales and application team based in Amsterdam, the Netherlands. For more information, visit www.aito-touch.com