Software developer (Linux & C, embedded systems), Goodmill Systems Oy, Espoo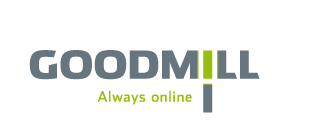 Quick facts
City:

Espoo, possibility to work hybrid
Extent:

Full time
Type of work:

Temp job
Start date:

Accoding to agreement
Other:

Full time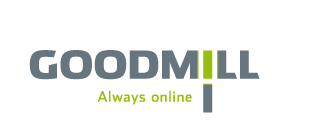 Quick facts
City:

Espoo, possibility to work hybrid
Extent:

Full time
Type of work:

Temp job
Start date:

Accoding to agreement
Other:

Full time
Do you have questions about this job?
Anni Pikarinen or a colleague in the recruitment team will gladly answer you on krs03@academicwork.fi. Please specify advert-ID in your email: 15087068
We are looking for a development-oriented software designer to be part of the embedded software development team. If you already have some experience in software development and understanding and expertise of the C programming language in the Linux environment, this place is made for you. We offer you an excellent opportunity to further develop your knowledge of embedded systems in interesting projects. This position offers you a great opportunity to develop your skills as well as challenge yourself with a varying tasks. If you are interested, keep reading and apply as soon as possible since we proceed with the potential candidates right away!
About the role
As a software designer you will play a key role in the embedded software development team. Your main tasks include software implementation planning, programming, testing and other tasks related to software integration. Goodmill Systems is constantly developing new features for its entire product platform and products based on it, so the scope of software development tasks varies from small modifications to complete product features. Don't miss this opportunity to build your career in the international industry!
You are offered
A position, where you get responsibility and the opportunity to develop yourself further
Support from a competent and tight team
Versatile and interesting projects
As a consultant at Academic Work you are offered a great opportunity to grow as a professional, extend your network and establish valuable contacts for the future. Read more about our offer.
Job duties
Tasks related to embedded software development
Development projects in the customer interface
Software design and testing
Software integration into products
We are looking for
Suitable technical academic background
Experience in software development
Experience and understanding of the C language in the Linux environment
Understanding of firewalls and routing
Fluent in English
Previous work experience in the field of IT and especially in embedded systems, understanding of Git version control software and Yocto Projects are seen as an advantage. Fluency in Finnish is seen as an advantage as well.
Other information
Start: Accoding to agreement (for example in January)
Work extent: Permanent as a consultant of Academic Work.
Location: Espoo, Hybrid
Contact information: This recruitment process is conducted by Academic Work. It is a request from Goodmill Systems Ltd. that all questions regarding the position are handled by Academic Work.
Our selection process is continuous and the advert may close before the recruitment process is completed if we have moved forward to the screening or interview phase.
Client information
Goodmill Systems Ltd. is a Global market leader in critical broadband connectivity for vehicles. Goodmill brings you revolutionary multi-channel router solutions that enable outstanding Broadband connectivity ensuring constant data flow in demanding conditions where connectivity is critical.