Standardization and Testing Expert, Wirepas, Finland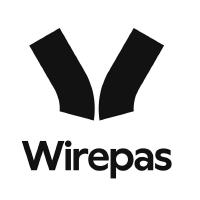 Quick facts
City:

Tampere
Extent:

Full time
Type of work:

Temp job
Start date:

According to agreement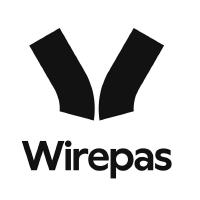 Quick facts
City:

Tampere
Extent:

Full time
Type of work:

Temp job
Start date:

According to agreement
Do you have questions about this job?
Lyydi Liinamaa or a colleague in the recruitment team will gladly answer you on tre01@academicwork.fi. Please specify advert-ID in your email: 15086738
Do you want to be part of an innovative company that is a leader in IoT? Would you like to create internationally used standards for testing? Would you like to learn new technologies and growth as leading technical expert? If you said yes, this might be the next step for you! Wirepas is looking for Standardization and Testing Expert whose job is to create ETSI standards for new products. To understand Wirepas' products, you need to have a background in radio technology as well as product testing. If this role sounds interesting, read on and apply today!
About the role
Wirepas is changing the way things are connected to the internet. Their mission is to help global efficiency, safety and sustainability by championing wireless mesh connectivity at a massive scale. They offer fully automatic, reliable and robust wireless connectivity at industry lowest energy consumption to enable the most demanding IoT use cases. Wirepas operates globally and serves several verticals within the IoT market, such as logistics, smart lighting, smart metering and industrial IoT. Wirepas is the undisputed technology leader in low power wireless mesh networking and their vision is to become the standard for massive IoT market.
Wirepas is constantly creating new products that don't have testing standards yet, so your role would be to create those. You would be part of a small team that gets to work with world leading innovations and ensure the testing is done impeccably. The standards you create will be used by experts around the world!
You will get a thorough onboarding and don't have to work alone at first, so you don't need to be an expert in the field yet. You do however need to have a great interest to learn and the capability to handle numerous technical details on field radio technologies. Therefore, for the start in this role, we expect some background know-how in radio technologies and preferably also in protocol testing, to be able to start your growth path towards technical expert. After the onboarding period you are also able to work remotely while visiting the office once a week.
We offer
Job duties
Understanding what the product is
Defining what to test
How to implement the test, pass/fail criteria etc.
Trial test
Documentation
Proposing a new standard to ETSI
Participating in standardization conferences around Europe to present the findings
Going through the ETSI standardization process
We are looking for
Background in radio technology and testing
Knowledge in Jira, test automation, Python and C++
Very good written and spoken English
Strong presentation skills
Willingness to travel in Europe for around a week at a time for 4-6 times a year
Other information
Start: According to agreement
Extent: Permanent, full-time
Location: Tampere (preferable) and other locations in Finland are negotiable
Contact information: This recruitment process is conducted by Academic Work. It is a request from our client that all questions regarding the position are handled by Academic Work.
Our selection process is continuous, and the advert may close before the recruitment is completed if we have enough applicants. Suitable candidates will receive recruitment tests which start the process.
Client information