Technical Writer, ABB, Vaasa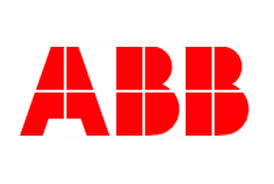 Quick facts
City:

Vaasa
Extent:

Full time
Type of work:

Temp job
Start date:

As soon as possible
Other:

Full time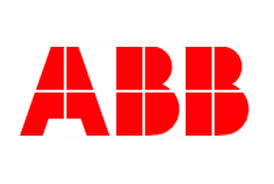 Quick facts
City:

Vaasa
Extent:

Full time
Type of work:

Temp job
Start date:

As soon as possible
Other:

Full time
Do you have questions about this job?
Anna Alppinen or a colleague in the recruitment team will gladly answer you on krn03@academicwork.fi. Please specify advert-ID in your email: 15079918
Do you want to work with technical writing and in a highly innovative environment? We are looking for a technical writer to our client ABB to work with mechanical and electrical user manuals. If you are fluent in English, communicative and pedantic with a genuine interest towards technical products, you might be the person we are looking for. Apply now!
About the role
Our offer
Career opportunities in a global company
Possibility to develop current ways of working and yourself as a professional
Supporting team environment
As a consultant at Academic Work you are offered a great opportunity to grow as a professional, extend your network and establish valuable contacts for the future. Read more about our offer.
Job duties
In this role you will create manuals for installation and user instructions, work on the drawings and visuals and get to bring your innovative improvement ideas to reality in developing the technical writing procedures at ABB. You will operate with highly skilled engineers and the global network of partners and other functions of the unit.
Creation of installation and user instructions
Develop and maintain product rating and other data labels
Maintain products dimensional drawings
3D rendering of product drawings
Maintain product bill of materials
We are looking for
Suitable educational background (e.g. mechanics, electrical etc.)
Familiarity with graphical design and tools
Genuine interest towards technology and skill to learn technical details
Fluency in written and verbal English
All previous experience and knowledge from relevant tasks like graphical design, technical writing or creating user manuals are seen as an advantage. In addition, competence in Finnish and previous work experience fro manufacturing industry are seen as an advantage.
As an employee you are:
Communicative and take initiative
Development-oriented
Results-oriented
Systematic
Other information:
Start: As soon as possible
Contract: Permanent employment with Academic Work
Location: Vaasa
Contact details: This recruitment process is handled by Academic Work and it is our client's wish that all questions regarding the position is directed to Academic Work.
Our selection process is continuous and the advert may close before the recruitment process is completed if we have moved forward to the screening or interview phase
Client information
ABB is a pioneering technology leader in electrification products, robotics and motion, industrial automation and power grids, serving customers in utilities, industry and transport & infrastructure globally. ABB Smart Power provide low voltage switch-disconnectors and main production site is in Vaasa. Our solutions make power supplies smart, connected and protected.
ABB is energizing the transformation of society and industry to achieve a more productive, sustainable future. At ABB, we have the clear goal of driving diversity and inclusion across all dimensions: gender, LGBTQ+, abilities, ethnicity and generations.