Tender Support, VR FleetCare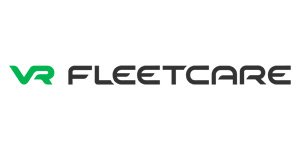 Quick facts
City:

Helsinki, Ilmala
Extent:

Full time
Type of work:

Recruitment
Start date:

As soon as possible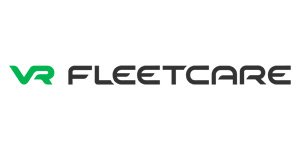 Quick facts
City:

Helsinki, Ilmala
Extent:

Full time
Type of work:

Recruitment
Start date:

As soon as possible
Do you have questions about this job?
Pinja Wahlsten or a colleague in the recruitment team will gladly answer you on krn01@academicwork.fi. Please specify advert-ID in your email: 15079027
Are you interested in a sales support role in a well-known Finnish company? Our client VR FleetCare is looking for a Tender Support who excels in fast-paced tendering projects and has the needed love for detail in writing and finalizing tender documentation. Experience in public and/or international procurement processes as well as basic knowledge on tender calculation are seen as an advantage but this is also an amazing opportunity to grow in a large company with a diverse team of experts.
About the role
As Tender Support, you are an overall support for tendering projects. This permanent role will give you a chance to grow and get the all-around experience you need in project sales and tender projects. In this role, you will be joining a sales support team within the commercial unit. VR FleetCare is focused on international growth, and you will mainly be working with these international customer cases.
You are Offered
A unique chance to work in a diverse team of experts
Support from your team
All-around experience on tender projects
Possibilities to grow as a professional within VR FleetCare
Job duties
Compiling, writing, and finalizing tender documents for a professional and uniform appearance
Supporting Sales Managers in tender calculations
Supporting tender project teams
Managing the standard document library for tenders
We are looking for
Excellent communication skills in English both written and spoken
Good communication skills in Finnish
Relevant educational background (e.g., economics, technical, or communications)
Basic knowledge on offer calculation and understanding business cases and income statements
Ability to handle more detailed and longer tender documents
Experience with MS Office
Some experience on public tendering is seen as an advantage.
As a person you are:
Detail-oriented and ambitious
Someone who can handle stress and pressure well
Patient
Other information
Start: As soon as possible
Work extent: Permanent position, full time
Location: Remote work or Helsinki, Tampere or Pieksämäki
Contact information: This recruitment process is conducted by Academic Work. It is a request from or client VR Fleetcare that all questions regarding the position are handled by Academic Work.
Our selection process is continuous and the advert may close before the recruitment process is completed if we have moved forward to the screening or interview phase.
Client information
VR FleetCare is a subsidiary of the Finnish VR Group. The rail traffic maintenance company provides its customers with fleet maintenance services. The services include fleet maintenance, modernisation projects, component services, lifecycle management and digital services, and more. With annual net sales of approximately EUR 200 million, VR FleetCare employs more than 1,000 employees. Our service network consists of ten locations around Finland.