Test Automation Developer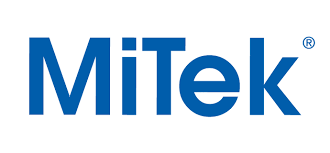 Quick facts
City:

Espoo, Keilaniemi
Extent:

Full time
Type of work:

Recruitment
Start date:

as soon as possible
Other:

full time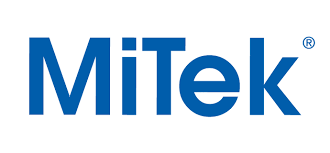 Quick facts
City:

Espoo, Keilaniemi
Extent:

Full time
Type of work:

Recruitment
Start date:

as soon as possible
Other:

full time
Do you have questions about this job?
Maria Dmitrienko or a colleague in the recruitment team will gladly answer you on krs02@academicwork.fi. Please specify advert-ID in your email: 15085509
We are looking for a Test Automation Developer for our client MiTek Finland - part of the international MiTek group. MiTek's KOVA software helps builders create and maintain processes and procedures to convert disorganized resources of people, machines, material, money, time, and space into a useful and effective enterprise. Read more below - we are looking forward to receiving your application!
About the role
Our client MiTek is looking for a Test Automation Developer to design, implement and maintain automation tests for web and Windows applications in an agile environment. The duties in this role include collaboratively designing and implementing test automation frameworks, writing test scripts, and maintaining existing tests and frameworks. We are ideally looking for a mid-senior level specialist, but are open to more junior applicants as well.
In this role, you will provide technical guidance for project teams on test automation solutions, and you will also advise Software Quality Analysts in identifying suitable test candidates and in monitoring test cases. Ideally, you can complement existing automated frameworks and in certain cases, establish a test automation framework within certain applications to improve the scope and quality of automated test solutions.
We offer
teamwork in an international and agile environment
lunch benefit, sports & culture benefit
bicycle benefit, phone benefit
gym in the office building (for free)
team events a few times a year
extensive occupational health care
Job duties
Design, develop, document, maintain, and execute automated software test scripts
Collaborate and contribute with software product management and development teams on software requirements
Work in an agile software development environment, participating in daily scrum meetings, monthly retrospectives, and planning meetings
Collate and present automated test results in a clear and simple format
"Own your calendar" - working flexible hours to occasionally adjust to global time zones and taking shorter days respectively
We are looking for
BSc/MSc or similar degree preferably in Computer Science or Software Engineering; or alternatively equivalent skills based on a minimum of 2 years of relevant work experience
Experience with test automation tools, Robot Framework preferred (Selenium, Appium, Test Complete also considered)
Willing to do manual testing when needed and as prework for automation
Able to resolve problems and make recommendations when implementing test automation for complex software functions
Able to further develop the test environments
Fluent spoken and written English
The following will be considered as an advantage:
Knowledge of Microsoft Azure DevOps for CI/CD software development and testing
Programming experience in Python, JavaScript, or C#
Experience with Web API testing tools (Postman, etc.)
As an employee you are:
Self-starter
Persistent
Organized
Good communicator
Other information:
Start: as soon as possible or latest January 2023
Duration: Permanent
Location: Espoo (Keilaniemi), Finland, possible to work in a hybrid model
Contact details: This recruitment process is managed by Academic Work on the behalf of MiTek, and all inquiries regarding the position should be sent to Academic Work. We process candidates using an ongoing method and hence this job ad may be taken down from the website prior to the completion of the recruitment process.
Client information
MiTek® is a global company focused on providing integrated software, services, engineered products, and automated solutions for the building industry worldwide. Innovating and expanding into aspects of global building, MiTek® empowers customers to improve the way they design, make and build. Read more here.